Backpack Garden Sprayer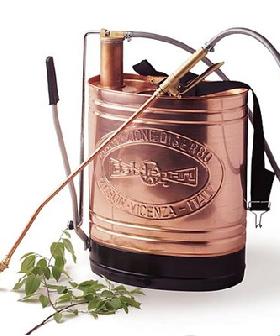 If you have a garden, then you will surely understand when I say that to maintain it, you need to have good garden sprayers that you can rely on all the time. In fact, good garden sprayers let you do your job easily and that they are used to water and apply fertilizers to your plants easily. One of the garden sprayers that you can use for your home is the backpack garden sprayer.
A backpack sprayer looks like a knapsack that allows you to carry liquid on the container that is attached to it. However, with all the different brands of backpack sprayers, how will you choose which one is the best and which one is not. Thus, here is a list of the best features of this type of sprayer.
Lets you spray without stopping:
Most of this type of sprayer are operated manually thus in order to shoot off liquid out from the sprayer, you need to pump the liquid out. A good sprayer should allow you to release the liquid with only a few pumps. This is important since if you press the pump more, you end up straining your arms in the process.
It allows good coverage on the plants:
It should have a nozzle that is high pressure to be able to release smaller size of droplets. This is important especially when you are applying fertilizer to your plants. The smaller the droplet size, the more even your coverage becomes.
It should have a sleek design:
The design of this particular sprayer should offer comfort to the one who will be wearing it. Such comfort in the design should include a padded strap for the shoulder, curved tank to support the back and piston that can be operated easily to lessen the injuries attributed to using the device such as a sprained back or wrist.
When it comes to choosing the best manual garden sprayer of this type, you need to consider comfort among all other features since you will be carrying this particular type of sprayer whenever you are working with it.
How to Choose a Backpack Garden Sprayer
A backpack sprayer is a convenient way for you to apply chemicals to your lawn and garden. You can hold up to six gallons on your backpack, making it easier than lugging around a 30-lb. tank. Backpack sprayers come in many different forms. Some will support any chemical you put in it, and some will require more
work
than others. Do a little research to find the backpack sprayer that fits your needs perfectly.
Choose between a manual backpack sprayer or a motorized sprayer. A manual one will require you to pump with one hand and spray with the other. A motorized sprayer will keep your hand free and require less effort.

Decide what type of pump you want if you want a motorized sprayer. Piston pumps are inexpensive and provide a great spraying pressure. Diaphragm pumps are more durable and support many spray formulas. Some spray formulas, like wettable powders, can wear out piston pumps rather quickly.

Determine how much formula you want to hold in your tank. Most tanks hold four gallons, but five and six gallon tanks are also available.

Know what type of formulas you want to spray in your garden. Most backpack sprayers are resistant to pesticides, herbicides and other chemicals, but you still have to make sure the sprayer can support the chemicals you intend to use.

Spend the extra money to buy high-quality hoses, spray nozzles, strainers, pump seals and gaskets. These parts are most likely to fail if they are cheap. Top-of-the-line parts will benefit you in the long run.

Look for adjustable and comfortable shoulder straps and a waist belt. Backpack sprayers can get rather heavy, so proper support is necessary.
Free Backpack Garden Sprayer
Simply you have to apply for Free Backpack Garden Sprayer and will get your Free Backpack Garden Sprayer at your door step with no any cost.
Click Here
, if you are Interested to get Free Backpack Garden Sprayer. Advertise here