Wild Flowers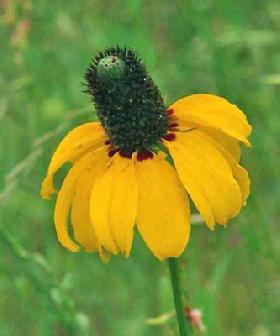 Most flowers we are familiar with are cultivated by a human hand. Way back the earliest civilizations, humans have already cultivated flowers. But still, there are many flowers that grow naturally. Wildflowers, as the term implies, are flowers that grows wild, these are flowers that are not purposely seeded or planted. But you might be surprised to find wild flowers are merchandised in seed packets. The reason for this is that those who commercially sell seeds used the term so they can profit more than labeling the seeds based on its name and origin. The term suggests that the plant is more likely not a hybrid or a selected cultivar which is in any mean varying from the way it looks in the wild as a native plant, despite thriving in its not natural environment. To refrain from ambiguity, scientists do not use the term wildflowers and dissuade people from using this term. Instead of using this term, scientists use terms like native species, introduced species, invasive species and naturalized species are being used. Native species refer to flowers that naturally grow in a specific area. Introduced species or exotic species are used to call flowers that do not occur naturally thrive in the area which can become sometimes invasive species when it competes with other plants. Naturalized species are those that were once introduced to an area and eventually became generally seen as native. Because of human interventions, there are some native species of flowers that are in danger of becoming extinct. Conservation drives have been launched to save these species including the rare Limestone Woundwort. Common examples of wildflowers are California poppy, summer pheasant\'s eyes, Gypsophila elegans and Digitalis purpurea. One of the places that are famous for its wildflowers is San Francisco, California. During spring, the metropolitan area suddenly becomes a nature escape to anyone when wildflowers blossom along the bay. These flowers seed themselves and grow abundantly.
Harvesting Wild Flowers
There are many reasons to go out and forage for wildflowers and other herbs. Much of my own online content is about collecting and using flowers and herbs for wine making. Though there has been much discussion about why one should gather wild herbs, there has been very little content on how one should go about doing it. When gathering wild plants, for use in wine making, food, medicinal purposes or any other reason, there are several considerations to keep in mind. These considerations will help keep you out of trouble, and, more importantly, safe. One of the most common herbs that people will collect in large quantities is dandelions. The biggest thing to keep in mind when collect this prolific herb is where you collect it from. Not only are you gathering dandelions, you are also gathering all of the potentially harmful contaminates that may be in a particular flower\'s environment. One might consider that the large park down the street is an excellent place to go pick a bunch of dandelions to make wine with, or roast the roots for coffee. However, even though the flowers are all over the park, it would be ill advised to use these in any sufficient quantity. City parks are usually well-manicured, and are treated routinely with pesticides, herbicides and fertilizers... While the amounts of these chemicals in just a handful of dandelions may not be enough to harm you, larger amounts, such as the amount needed for a batch of home made wine, can be potentially harmful. Since dandelions can grow in almost any conditions, you might also find large quantities of them in vacant lots and along the highways. Rather than agricultural chemicals, the concern in these settings is pollutants. Any chemical spills, roadway runoff or other pollution is present in the soil long after the fact. The plants in these settings will have these poisonous substances in their leaves and roots, and are not safe to be utilized as a food source. The best places to locate and harvest dandelions, or any other herb for that matter, are rural and wilderness settings. While you still must be aware of the condition of the land where you are harvesting, these environments offer much cleaner sources of plant life and water. Still, there are a couple of concerns when in these safer settings. Trespassing is not looked upon kindly by most people. If you have permission and are on the land of someone who you know, you have little to worry about. However, people do not appreciate strangers wandering about on their land picking all of their wildflowers. Another popular place to gather all kinds of herbs, flowers and other plants is the forest. A forest is naturally abundant with many kinds of plants that are both medicinally beneficial and safe for use in food. Many forests, though, are found within the borders of state and federal parks. In these areas, there is a hefty fine associated with removing any natural materials from the area. This includes dandelions and other wildflowers. Just being aware of where you are when collecting is hugely beneficial to avoiding trouble with a forest ranger.
Advertise here