Automn Flowers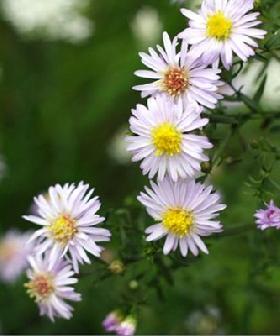 Autumn is best remembered with red, yellow and golden leaves that are ready to shed off from their trees. It is the time when people celebrate Halloween and Thanksgiving, where they have long and cold nights waiting for the Christmas season to knock at their doorsteps.
To create an autumn atmosphere at home or in your workspace in the office, you can splash it with different autumn flowers. You can give it a dash of golden or yellow colored flowers like the chrysanthemums and gorgeous dahlias for a hint of sunny mood during the "melancholy" season. You can also try to be "blue" with blue and purple flowers like delphiniums, rosemary, verbena and toad lilies. Orange is also delightful, as it is the primary color for Halloween. The elegant roses can be a masterpiece arranged in bundles and not to mention the variety of its kind with the same hues like the mermaid rose, Casino and lemon rose. Orange mums are also breathtaking with its bright colors representing vivacity of the autumn season. Going for the red? Your best choice can be, of course, the classic long stem red rose or you can opt for other kinds like dark pink Moosey roses or hybrid lush pink dahlias. If you want to come clean for the season, lilies are a pristine sight for the eye, like the dramatic calla lily and its sister, the pretty Goldband Lily.
At this point, maybe you have achieved your verdict and chosen one or maybe a little of everything. And remember, it is always a great idea to share something this beautiful with your loved ones to create nostalgic autumn memories with them.
There are many fall blooming flowers from which to choose for the autumn garden. Some are perennial which will return to brighten your flower garden for many years. Set a few pumpkins and gourds around to complete your classic autumn scene.
Chrysanthemum
The old garden standby, mums are one of the most popular fall perennials. Available in a vast variety of colors, types, and heights the mum is truly fall color at its best. You will find early, mid, and late season mums. The early ones will bloom during the late summer, mid-season will bloom from late summer to very early autumn. And the late ones should take the color right up to frost. Best of all, the hardy mums should come back every year, providing future color for your garden.
Great Lobelia
This is a wildflower which does well in the perennial garden. Deep blue flower spikes on fairly compact plants are a great contrast to the fall blooming mums. Bloom commences in mid to late August and continues until mid to late September.
Asters
Asters are a bit taller than the mums so they will add an extra dimension of height to the fall flower garden. A multitude of colors and types can be found, so you should be able to find whatever you need to satisfy your outdoor décor.
Goldenrod
There are cultivated varieties of this beautiful fall perennial. The bright yellow spikes of flowers lend a autumnal flavor to any flower garden.
Other Flowers and Plants for the Fall Flower Garden
Pansies
Pansies are a great addition to the fall flower garden. In a sheltered location they can provide color throughout the winter during mild spells. Then in the early spring, they will burst forth to provide color again until the summer heat gets too oppressive for them.
Ornamental Cabbage and Kale
No autumn garden is complete without some ornamental cabbages and kales. The burgundies, greens and various pink shades of their ornamental leaves fit right in with any autumn theme. The color should last through the first few light frosts.
Alyssum
Spring planted alyssum sometimes sulks through the hot summer months, but the cooler autumn soon brings it out of its snit into a fragrant cloud of fresh bloom. Old standbys Carpet of Snow and Royal Carpet are excellent choices, but there are a number of new varieties to experiment with, too.
Fall flower gardening can be very rewarding. The bright colored mums and asters intermingled with sunny yellow goldenrod, delicate looking pansies and flowing, shimmering alyssum can produce a very stunning fall garden.
Advertise here